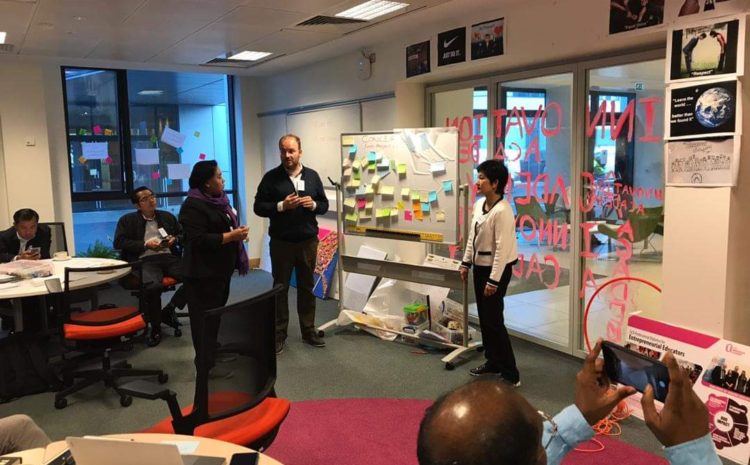 Dublin study visit
The 1st FOODI study visit took place in the premises of UCD, Dublin in September, 2019. As WP2 leader, UCD hosted a group of visiting academics and administrators from 14 FOODI Consortium Partner HEIs based in Italy, Greece, Malaysia, Cambodia and Thailand together with ReadLab P.C. from Greece as technical support specialists focused on technology enhanced learning solutions.
The aims of the visit were to:
demonstrate elements of relevant UCD Programmes, in particular the online MSc in Food, Nutrition and Health and to discuss their transferability to the proposed FOODI Programme, and
to work with the FOODI Partner HEIs on the proposed Programme Curriculum Design to ensure it was appropriate to their needs, based on their country and institutional context.
Thirty four delegates participated in a focused week of activities, including key involvement from UCD Teaching & Learning and UCD Innovation Academy units as well as colleagues from UCD School of Agriculture and Food Science and the UCD School of Public Health, Physiotherapy and Sports Science. Emphasis was on striking a balance between being instructive and participative, the latter approach seen as pivotal to successful delivery of an initial Curriculum Design. The visit was structured logically around the Curriculum Development Process used by UCD Teaching & Learning as a systemic means of developing new courses. Participants were initially welcomed to UCD and introduced to the University and then introduce to the Curriculum Development Process. The results of work package were reviewed and outcomes were reported so that the information generated could inform the Curriculum Development Process. Presenters from each partner Asian country talked about the FOODI context in their own situation, with talks framed around a series of key questions relating to the agriculture and food industry, its main products, trade, exports, law and regulations and national culinary stereotypies