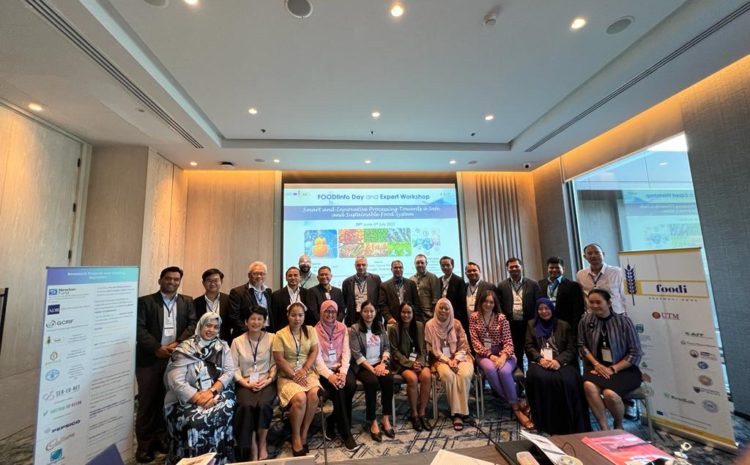 FOODI Info Day & Expert Workshop
From 28th June 2022 till 1st of July 2022, the Asian Institute of Technology (AIT) successfully organized a FOODI Info Day & Expert Workshop in Thailand. The Convenor of the FOODI Info Day was Prof. Anil Kumar Anal from AIT and representatives from all partners from Thailand, Malaysia, Cambodia, Italy, Ireland and Greece participated
During the first day of the FOODI Info Day & Expert Workshop, a Project Steering Committee Meeting took place, where partners had a project briefing of all work packages activities, including dissemination ana finances and a brainstorming session for the effective development of the project reports as the project moves forward with its final activities. After the Steering Committee Meeting, the partners had the opportunity to visit the Asian Institute of Technology and AIT's Biotechnology Lab.
On the second and third day, the Expert Workshops took place. A total of 71 participants attended the workshop, with the participation of all consortium partners, university faculty and postgraduate, undergraduate and PhD Students. The workshop also had the honor to host his Excellency the First Counsellor of the EU Delegation in Thailand, Mr. Laurent Lourdais.
The two-day workshop included a considerable number of esteemed speakers with varying topics, including:
Dr. Michelle Miccio, Associate Professor, University of Salerno, Italy: "Route to a more Thorough Valorization of Agro- Industrial Wastes"
Dr. Warapa Mahakarnchanakul, Director of Kasetsart University Research and Development Institute (KURDI) Thailand: "Control and Prevention of Mycotoxins in Agriculture and Food Commodities in Thailand".
Dr. Atikorn Panya, Research Team Leader Food Biotechnology Research Team, Food and Feed Innovation Center (FFIC) National Center for Genetic Engineering and Biotechnology (BIOTEC) Thailand Science Park: "BIOTEC Research and Development Directions and Opportunities for Multidisciplinary Food Innovation".
Prof. Ramesh T. Subramaniam, Professor Department of Physics Faculty of Science University of Malaya (UM), Malaysia: "Nanoparticles in Food Packaging Systems".
Dr. Marco Garcia-Vaquero, Assistant Professor, University of College London (UCD) Ireland: "Challenges and Opportunities of seaweeds as emerging future foods".
Dr. Takuji W. Tsusaka, Assistant Professor, Department of Development and Sustainability, AIT, Thailand: "Food Value Chain and Sustainable Development Goals".
Dr. Tay Zar Aye Cho, Research Scientist Charoen Pokphand (CP) Foods, Thailand: "Precision Nutrition and Health".
Prof. Dato Dr Jamil Hamali, Rector, Universiti Teknologi MARA (UiTM), Malaysia: "Halal Food Assurance in Food Processing Systems".
Prof. Anil Kumar Anal, Professor in Food Innovation, Nutrition and Health (FINH) Food Engineering and Bioprocess Technology (FEBT), AIT, Thailand: "Future Foods and Emerging Trends: Challenges, Opportunities and Sustainability".